Pursu Agency is a rare breed of creative unicorns and we have the top-shelf skills to prove it. We are a cunning, multidisciplinary creative team hell-bent on helping businesses thrive. We aren't afraid of a creative challenge, we work best when we're collaborating and want to build lasting relationships with our clients for continued success.
We're daring to create a better creative agency. One focused on building collaborative relationships, creatively expressing ideas and solving problems in unexpected and effective ways. We are an integrated team of creative specialists, strategic thinkers and determined developers, working in tandem with our clients like an in-house creative team, without the added office space. Our combined creative skills elevate project quality, create a seamless experience for our clients and produce more, effective solutions.
What will YOU pursu?
Featured portfolio items.
MOSAIC LYNN APARTMENTS | FULL BRANDING, WEB DESIGN & SEO
This project was a collaboration of the construction company, the interior designers, and our digital branding and development team. From the logo and design concepts being interpreted into the interior of the actual apartment building, the Client desired full-branded consistency for top professionalism and cohesion.
Pursu developed the logo and branding, set the foundational SEO including on-page and local, and developed this beautiful, animated site to entice and show potential renters what a beautiful space Mosaic Lynn Apartments are to reside.
https://mosaiclynn.com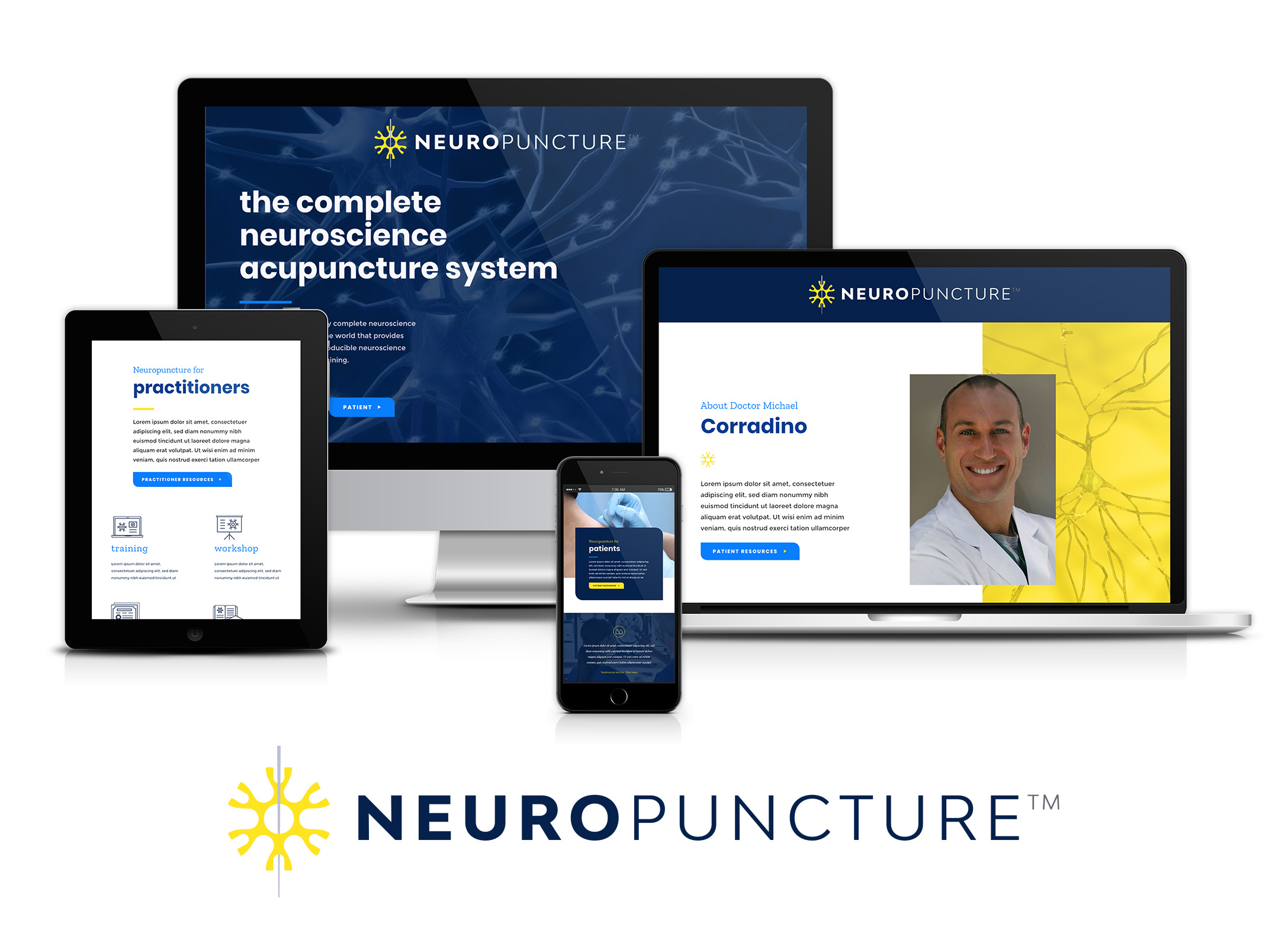 NEUROPUNCTURE | REBRAND + NEW WEBSITE
Neuropuncture is a cutting-edge, science-focused acupuncture system breaking ground in a whole new niche. They needed a fresh, modern brand and crystal clear website to deliver their message and bolstered their position in the market.
We developed a bauhaus inspired logo, taking the complicated neuron form and simplifying it into a symmetrical and elegant symbol. By add the acupuncture needle, we were able to capture the essence of Neuropuncture in a form that translated seamlessly to any medium.
We had a lot of hurdles to cross with the Neuropuncture website, including communicating a complex problem in a concise way and appealing to two very different target markets, professionals and patients. Our solution was a layered, guided experience, by tailoring the UX/UI to each audience, we were able to deliver the appropriate information at the right time for a flawless user experience.
https://neuropuncture.com