Simplr is a creative consultancy specialising in brand design and digital experiences. We assist brands to connect purpose with experience in a constantly-changing world.
Our human approach to design solves problems, creates clarity and drives innovation. Simplr provides integrated, agile and strategic thinking for the organisations and brands we work with.
Simplr is a South Africa company, with offices in Cape Town and Johannesburg.
Featured portfolio items.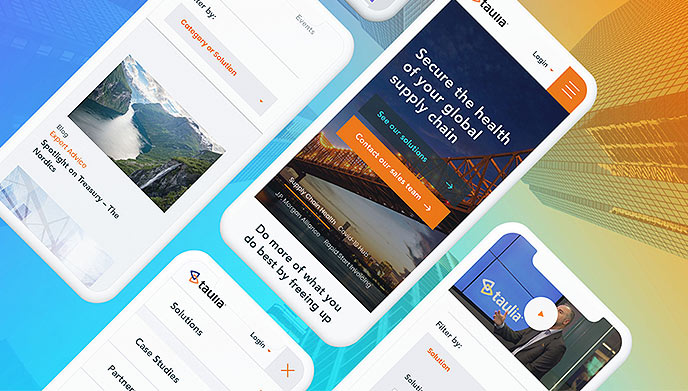 Taulia - Simplifying a Fin-tech's digital experience
Brief Taulia is a leading provider in working capital solutions, with their headquarters based in San Francisco. Through their AI-powered platform, Taulia assists companies in freeing-up value within supply chains.
Taulias corporate website plays a vital role in lead generation. However, prior to our solution implementation, their previous site was outdated, slow and cumbersome. Messaging was confusing and service offerings were not aligned with their business strategy.
Solution Simplr worked closely with the Taulia marketing team to rebuild the businesses online experience. The site has an organised site structure including a Content Management System with customisable content templates and an easy to deliver content framework.
Project Included UI/UX Design Creative Direction Front-end development Back-end development Content Management System
SA Decor - A platform to inspire your next interior project
Brief SA Décor & Design is a media house specialising in a sourcing guide for the Décor and Design industry.
Their website was extremely slow , scoring poorly on Google Page Speed ranking and their UI was cluttered and confusing. The new strategy was to move away from a purely catalogue driven experience into also showcasing supplier's product offerings.
Solution In order to do this, Simplr was required to rethink the entire user experience and site navigation. The new site needed to reflect the modern, clean design ethos of the interior design world.
We rebuilt the site on a lightweight responsive framework. Suppliers can keep their information up-to-date through a customer dashboard, while also being able to load products and projects.
Project Included - UI/UX design - Creative Direction - Front-end development - Back-end development - Content Management System - Client user portal
Verticurl - Closing the gap between Verticurl and its Motherbrand, Ogilvy
https://www.verticurl.com
Brief In an effort to better align Verticurl brand equity and offering toward it's holding company, Ogilvy, Simplr was commissioned to migrate their iconic green and black brand closer to the reds used by the powerhouse agency.
Solution A B2B corporate website, built on a lightweight WordPress framework. As the main launch-element of the new brand, the site was to encapsulate the desired brand persona of Verticurl, improve on its credibility, align it to Ogilvy's portfolio and emphasis the equity Verticurl has development through its existing client base to-date.