TEMPORA is an innovative web design and web development service based in Houston, TX. We pride ourselves on delivering eCommerce Web Design, Membership & Subscription Websites, Catalog-only Websites, Site Maintenance & Support. We are a passionate, results-driven team with diverse backgrounds, from creative developers to strategists to techies, and out-of-the-box thinkers.
Tempora is a Latin word meaning "time". So, isn't it time to take your online business to the next level? Our initial consultation is always free of charge. We would be delighted to help achieve your business goals.
Specialties: Custom Web Design, WordPress Web Design, Magento Web Design, WooCommerce Web Design, SEO, Graphic Design, Malware & Hacker Remediation, WordPress Site Maintenance & Support
Featured portfolio items.
Subscription/LMS Website: Virtual Viticulture Academy
The Virtual Viticulture Academy is a full blown subscription-based, content marketing site. Our work included logo design, website design and customization of a WordPress site built using the Genesis Framework by Studiopress and WooCommerce. We included ticket sales and integrated with GoToWebinar to allow anyone (members and non-members alike) to purchase access to client's live webinars and in-person events. We customized StudioPress' Altitude Theme to achieve the professional and inviting brand of the Academy.
https://www.tempora.com/portfolio/virtual-viticulture-academy-subscription-website/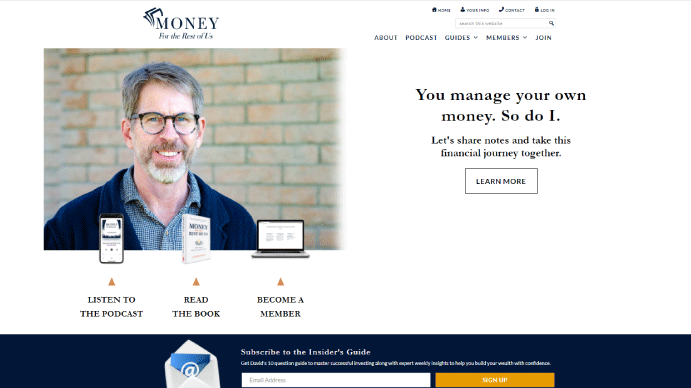 Subscription/LMS Website: Money for the Rest of Us
David Stein has managed billions of dollars for large institutions over the course of his career. Today, he shares his knowledge with the Money of the Rest of Us community that he built to help others, just like himself, manage their own retirement funds through his subscription-based content marketing website. We assist David in creating this positive online learning environment.
Years ago, Tempora's first assignment was to update the look of the Money for the Rest of Us homepage and change the typography site-wide. The site was on a proprietary WordPress-based platform that made changes challenging and feature upgrades impossible. In 2020, we migrated the site to a stand-alone WordPress instance utilizing MemberPress to handle content delivery for members.
The site now resides on WPEngine's managed hosting platform. The migration alone caused a major jump in page load speeds. It has also opened the door to the integration of new features and a bright future for the community.
https://www.tempora.com/portfolio/mftrou-subscription-website/
E-Commerce Website: Wild Stallion Vineyards
Wild Stallion Vineyards has become a go-to spot for wine lovers all over the place, but especially for the locals. Larry and Karen Cress keep busy making their customers happy with special events, tastings, weddings, concerts, and of course, their wine club memberships! We're super glad to be a part of their success in delivering best-in-class service and support for their website solutions.
The site is built on WordPress using the Genesis Framework. The site includes the WooCommerce plugin paired with the Event Calendar module that allows them to sell tickets to their crazy-fun events and, of course, to sell their delicious wines.
Do you own a Vineyard? Do you need to sell wine through your website? Give us a call. Even if we don't develop your site, we can point you in the right direction.
https://www.tempora.com/portfolio/wild-stallion-vineyards-ecommerce-website/
Simple WordPress Website: Clear Lake Auto Service
We've created and maintained this website since 2011. Today, we focus on development and updates for the website, assisting with CLAS' auto repair marketing app (DemandForce).
We developed this site using the Genesis Framework and a customized StudioPress theme. CLAS stands out from the competition with great customer service and an updated look that generates hundreds of appointments a month.
https://www.tempora.com/portfolio/clear-lake-auto-service-simple-website/