How to Prepare Your eCommerce Website for Black Friday (and Beyond!)
The holidays are right around the corner, and as an eCommerce site owner, there are a million things to do. You've already been planning your holiday sale and prepping your stock.
Especially if you're running a big holiday sale, you want to make sure your site can handle the traffic as everyone does their holiday shopping over Black Friday and Cyber Monday. We all know the little details are often the ones that are overlooked, so let's get started with some of the basics!
Revisit Your Marketing Strategy
How are you spreading the word about your Black Friday sales? What's your strategy for bringing in new customers or retaining current clients? Especially with the heavier traffic websites see around the holiday season, it's important to start thinking about how to increase your conversion and retention rates.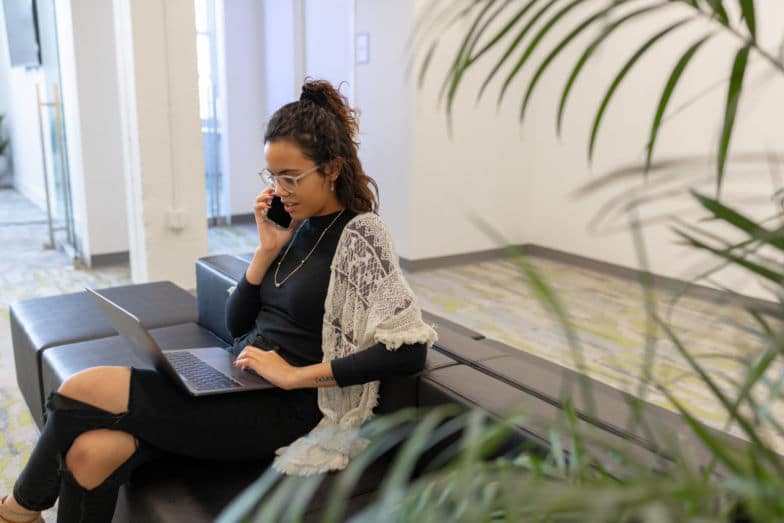 For example, collecting contact information before a purchase is made is a great strategy to work leads down the marketing funnel, bring past visitors back to your website, and ultimately increase your sales. To collect contact information, think about prompting your visitors to sign up for an exclusive ebook, your newsletter, the latest deals, the list goes on!
Another example may be creating a callout where your visitors can create an account to save items to their cart. This not only gives you an email, but you can do some further marketing efforts to reduce cart abandonment, suggest similar items, and follow up with special promotions.
Think about the most natural transition for your site visitors. What benefit are they receiving for giving you their email address or contact information? Do you want to create a specific Black Friday strategy? Are you tying it into your overall lead flow? These are important questions to consider as you try to convert visitors into repeat eCommerce customers. From there you can shape your marketing strategy based on your ideal target audience and collect more leads.
Edit Your Site Content
With more sales comes more preparation. You want a clear and easy way for your customers to discover your Black Friday deals. Are your product prices and descriptions up to date? Does your discount code work correctly? How does your website respond when you run out of stock on an item?
[twitter_link]The better your user experience is, the more sales you can expect to make this Black Friday.[/twitter_link]
There are two simple things to do here. First, make sure your website details update as you start to sell out. Second, you can still collect contact information to email potential buyers when the item is back in stock.
By thinking through your site content, you can identify opportunities like this for a better user experience.

Lock Down Your Site Security
With all the buzz about website security, your site needs to be ready to tackle anything that comes your way. Having a plan in place for both reactive and proactive measures can make or break your success. For example, with a managed WordPress hosting company like WP Engine (for agencies with larger clients), we handle a bunch of security concerns for you, so you can sleep soundly knowing your site can handle anything thrown its way.
But let's look a step further. Especially with eCommerce, you need to encrypt everything from passwords to credit cards. This is where your SSL certificate comes into play. Adding an SSL cert to your new site or checking your current certificate is extremely important.
There are countless resources out there to add an SSL certificate to your website. Let'sEncrypt, DigiCert, and VeriSign are all great options with various pricing and complexity options. Here at Flywheel, we've partnered with Let'sEncrypt to provide free SSL certificates with every site, and it just takes the click of a button to add one!
Especially during high-traffic times, you'll want to make sure your site is on lockdown.
Work With Your Hosting Partner
Don't forget that you're a holiday shopper, too. Did you get your domain name or hosting plan around the holiday season? Make sure to check if you need to renew before your site accidentally goes down right before the big sale.
You should also review your WooCommerce hosting plan to make sure you have enough resources. Is your site going to go down if you reach your traffic limit? Don't overlook this point or it could really cost you.
---
Conclusion
Are you feeling prepared for the holiday rush? With Black Friday, Cyber Monday, and holiday sales around the corner, you can use these tips to make sure your site is ready to handle the eCommerce and holiday rush! What's your strategy for your online store during this Black Friday sale?